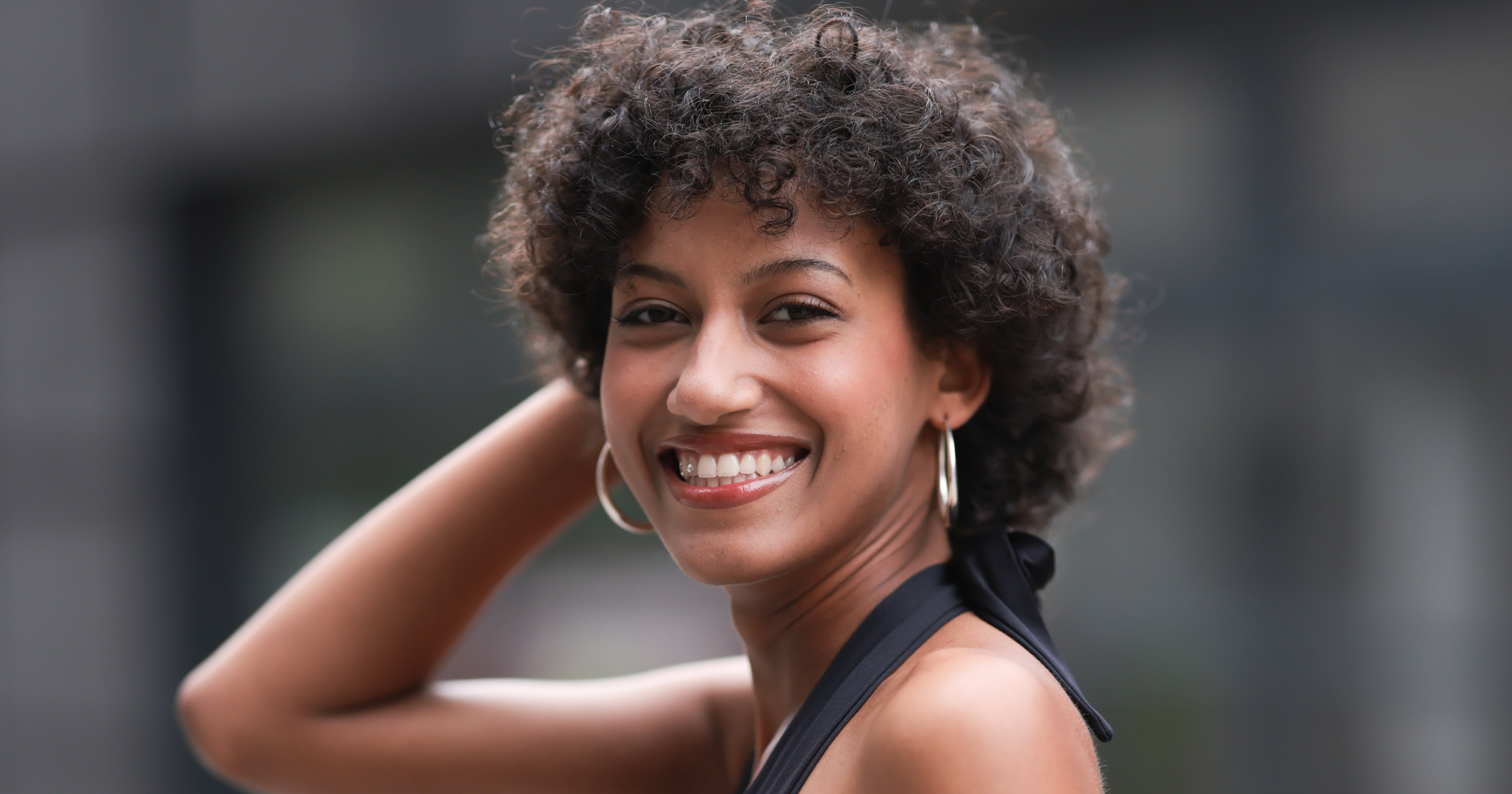 Waves are categorized by their loose S-shape and include those with 2A, 2B, and 2C hair. Some people may mistake wavy hair for straight without the proper hair-care routine. Here's everything you need to know.
How to Wash Wavy Hair
When shampooing this hair type, it's tempting to rake conditioner from root to tip, but the right way to do so is with the press-and-smooth strategy. Squeeze the conditioner from mid-shaft to ends, then run your fingers through to detangle. "The cuticle for curly hair isn't a smooth cuticle, so you have to smooth it in yourself," says Lebron. Once the product is distributed, rinse with cool water to close the hair cuticle completely and lock in the moisture.
How to Define Waves
It can be hard for waves to take shape, but it's all in the twirl. When they are dripping wet (before you blot dry), coax hair into waves by twisting sections away from the face or giving them a gentle shake. Add a product like the Ouidad Advanced Climate Control Stronger Hold Heat & Humidity Gel ($26) to cut down on frizz and help with definition.
You've likely also heard of the scrunching technique for curl definition, but you've probably been doing it all wrong. Here's the right way: cup the ends of your hair and push the curls upward. Squeeze just around the ears, release, then slowly move your hands away. Go section by section so that every area gets equal attention. This technique helps each curl separate.
How to Dry Wavy Hair
Rubbing your head with a terry towel is the quickest way to ruin any natural curl definition. The Aquis Wrap ($25) hair-drying towel is a better solution, but don't put it in the dryer. "The ridges open up more and create frizz when you put it in the dryer," Lebron says. Since the fibers are smooth, a T-shirt is also a great alternative to blotting your hair dry.
That bowl-like contraption that comes with your blow dryer is a diffuser, and it's one way to dry your curly hair fast. First, spritz wet hair with a hair spray like the Amika Fluxus Touchable Hairspray ($26) to keep frizz at bay. When you use a diffuser, such as the Drybar The Bouncer Diffuser ($34), cup your curls between the attachment and your hand so you can feel when your hair gets too hot. Once your hair is completely dry, hit it with a cool blast to add even more shine.
How to Style Wavy hair
While those with coily hair have the Afro pick, wavy and curly textures can use a chopstick to tease hair. Just push the hair from mid-shaft to roots to get more volume (never tease the ends, where you want to preserve the curl pattern). You can also use this unusual tool to separate ringlets without frizzing the hair up.
Waves tend to get crushed after eight hours of rolling around in the sheets. You can save your waves by wearing a ballerina bun to bed. Don't run your fingers through the hair; just gather it into one hand, twist, and pin up with bobby pins or a satin hairband. In the morning, you can refresh the ends with water and a shine serum.