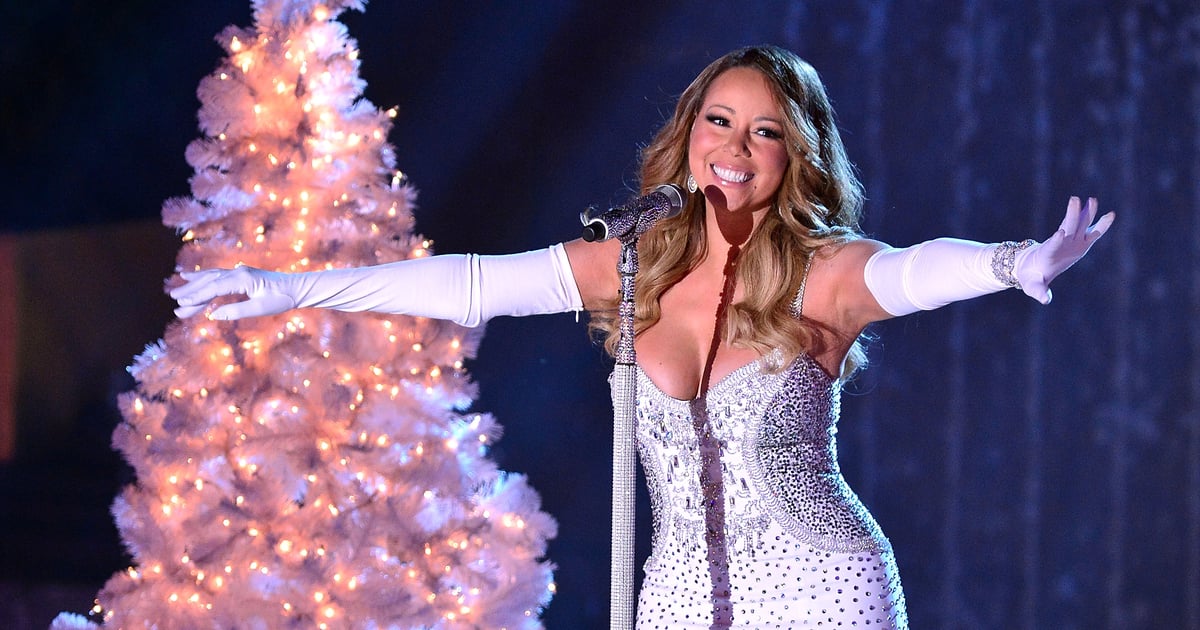 Image Source: Getty / James Devaney
As Mariah Carey's makeup artist, there's no one we trust more with all of our holiday glam questions than Kristofer Buckle. Carey is the queen of Christmas, making Buckle the queen of Christmas's makeup artist. This year, no matter what your plans are — going out with friends or sitting at home with family — you can still go all out with your holiday beauty look.
To help you pull off your best, most festive holiday beat yet (even if it's just for the couch), Buckle shared his tips for re-creating Carey's famous soft-glam makeup on yourself.
Holiday Makeup Tips From Mariah Carey's Makeup Artist
It's even more important than ever to prep and set your makeup due to face masks. Not only will this give you a smooth application, but it will also keep your makeup looking flawless for hours on end. One of his favorite skin-care products to use on his clients to prep before makeup is the Emepelle Serum ($175), which contains antioxidants, niacinamide, peptides, and hyaluronic acid.
"I also recommend clients use it on their own because good makeup starts with great skin," Buckle says. "Using a great makeup setting spray will give your makeup staying power to protect it from being worn off by face coverings and masks." Plus, the less you touch your face, the better, right?
The Holiday Makeup Look You'll Never See on Mariah Carey
You can't go wrong with a festive red lip, but if you want to really shine like a star, Buckle recommends adding some sparkle to the eye. "I love a shiny gold eyeshadow swept over the eyelids with a soft lash and a matte red lip with glowy skin."
For Carey's signature holiday makeup look, he's always inspired by 1940s glam. "The holidays are a time of traditions and reminiscing, so a take on a glowy blushed cheek with a warm caramel eyeshadow and a coral lip, which is a nod to the classic Vargas pinup girls of the 1940s, always works."
You may or may not have noticed that Carey rarely ever rocks a red lip, but it's true: "I use coral because Mariah usually is wearing a lot of red for the Christmas season but doesn't like a red lip, so coral gives you that pop of color," Buckle says.
No matter what makeup look you decide to wear this holiday, just remember you can't go wrong with a little bit of sparkle. Then, curl your hair into big, glamorous waves, and you have yourself a full Mariah Carey beauty moment.